Back to Webinars Schedule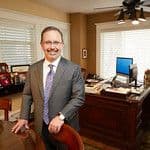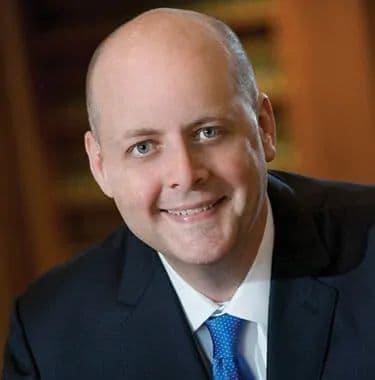 Matt Sharp · Doug Terry · Ben Cloward
$200,000,000 Insurance Bad Faith Verdict - Matt Sharp and Doug Terry - Webinar Hosted by Ben Cloward

April 19, 2022 5:30 PM| |TLU n Demand
Register Now

Bill Eskew was diagnosed with metastatic Stage IV lung cancer in the summer of 2015. Bill traveled to MD Anderson Cancer Center in Houston later that year to be evaluated for radiation treatment of his cancer, including a tumor that had developed adjacent to his esophagus and other critical organs. He saw a world-renowned thoracic radiation oncologist who studied the available methods of radiation therapy and determined proton beam radiation therapy was best for Bill. According to the treating physician, proton therapy would more accurately deliver a killing dose of radiation to the tumor while more effectively sparing radiation dose to the adjacent organs, including Bill's esophagus. MD Anderson submitted a prior authorization request to Sierra Health & Life (a United Healthcare subsidiary in Nevada) which was denied. The denial was based on Sierra's position that the use of proton beam therapy to treat lung cancer is unproven and not medically necessary, and therefore was not a covered service under Bill's health insurance policy.
As a result, Bill underwent a photon-based radiation therapy called IMRT, which carried with it a significantly higher risk of radiation-induced side effects. Unfortunately, the IMRT caused a side effect in Bill called esophagitis, which resulted in burning and scarring of Bill's esophagus. The evidence was that Bill suffered tremendously due to an inability to eat, drink and swallow without severe pain and frequent vomiting. This adversely impacted his health and caused him to become depressed, withdrawn and angry at Sierra for denying him the best treatment available.
In discovery, we were able to expose the Sierra system of reviewing prior authorization requests as being a "rigged system" which automatically denied requests for proton therapy for lung cancer without consideration of the insurance policy, without investigation of the facts and merits of the claim, and based solely on an undisclosed, internal "corporate medical policy" which is not part of the insurance contract.
The defenses were essentially that proton therapy is not proven or medically necessary for treating lung cancer, that Sierra had a reasonable basis for denying the claim, and that Bill was not harmed by the denial of proton therapy.
Lessons learned at trial:
Developing trial themes during discovery and carrying them throughout the course of the trial Listening to focus groups Remembering to keep your rules simple and the message consistent Remembering what you learn in jury selection when you present evidence Sequencing witnesses matters Polarizing the case with the rules and when witness credibility is attacked Making complicated medical evidence understandable for the jury Structuring evidence regarding insurance industry standards to appeal to the jury Closing argument to maximize jury understanding of subjective damages Maximizing punitive damages by educating jury on purpose of punishment and amount of defendant's net worth
Watch n Demand
Refer A Case