Back to Webinars Schedule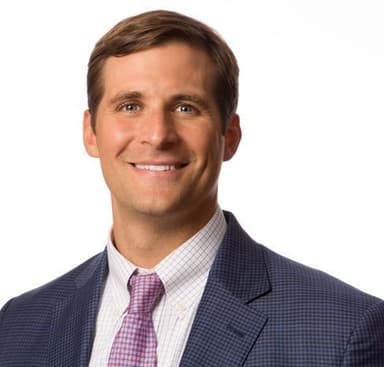 Nate VanDerVeer · Rhett Owens
Center v. State Farm Mutual Automobile Insurance Company - $300,000 Verdict for Post-Concussion Syndrome from Auto Accident - Nate VanDerVeer and Rhett Owens

June 22, 2022 2:30 AM| |TLU n Demand
Register Now

INTRO
Center v. State Farm Mutual Automobile Insurance Company – $300,000 verdict for post-concussion syndrome from auto accident.
This case stemmed from an auto accident resulting in post-concussion syndrome to our client. The at-fault driver admitted fault and his auto insurance carrier tendered minimal limits policy shortly after suit was filed. We then pursued our client's carrier, State Farm, for underinsured motorist (UIM) benefits. The primary issue in the case was damages. State Farm offered $30,000 of the $400,000 in available UIM coverage.
The jury returned a verdict of $300,000 in non-economic damages.
SUMMARY
On the afternoon of August 14, 2018, Susan Center was driving from her home in Atlanta through Anniston, Alabama on the way to Birmingham, AL to deliver hand-crafted candles. Susan had recently started a small business and was delivering the candles to her first customer. As she passed through an intersection under a green light, an older gentleman failed to yield Susan's right of way and turned left in front of her, causing her to T-bone his vehicle and careen sideways into an 18-wheeler waiting stopped at a red light.
Susan was disoriented but stable, and thus declined transport by ambulance to the local hospital. Instead, her husband took her to an ortho / sports medicine physician in Birmingham the following morning. She saw this physician 2x for concussive symptoms, and then her care was transferred to a neurologist in the Atlanta area, as it was closer to her home. She was diagnosed with post-concussive syndrome, for which she was treated 10 times over the next 8-10 months. Diagnostic imaging, including MRI w/ DTI was all negative/unremarkable. Medical bills were approximately $40,000, all owed on a letter of protection.
PRE-SUIT / LAWSUIT
We submitted a time-sensitive policy limits demand to the adverse driver's insurance carrier, AAA. AAA failed to respond, so we filed suit against the other driver (only) and sent a courtesy copy of the lawsuit to State Farm, my client's UIM carrier, and invited it to intervene to protect its subrogation interest.
AAA tendered policy limits ($25K) after party depositions, leaving us to decide whether to continue to trial against the adverse driver (as a result of blowing the timed demand) or to settle with him and pursue our client's UIM carrier, State Farm.
We elected to settle with AAA and pursue State Farm for UIM for three primary reasons: (1) Venue (Anniston / Calhoun County), small community, conservative, (2) Adverse driver: old, lived in the community, retired high school teacher, admitted fault, was sorry, likeable/sympathetic = no heat (3) Direct action vs. corporate defendant: Susan had 400k in UIM with State Farm, were long-time (20+ years) State Farm customers, and had never made a claim.
After we added State Farm, we took trial depositions of the two main treating physicians—the ortho and neurologist—and propounded targeted paper discovery to State Farm. At the close of discovery, we submitted a policy limits ($400k) demand to State Farm. Inexplicably, State Farm refused to offer any money until about a year later at the pretrial conference on the Friday before Monday trial. There, they offered $32,000 and indicated they would never offer more than $120k.
Noteworthy Motions in Limine:
-Plaintiff: Only noteworthy MIL we filed was to exclude reference to medical bills, because we decided not to offer them due to potential low anchor.
-Defense: filed several MILs arguing that, because it was stipulating to UIM coverage, that we were prohibited from talking about or putting on evidence concerning insurance contract, how much our clients paid for UIM coverage, how long they were insured with SF, etc. Judge ruled that we could prove up UIM coverage and that our clients had been State Farm insureds "for years." Otherwise, we were ordered to stick to damages.
Voir Dire / Panel / Venire
We were given the same panel / venire from the trial the previous day, including the 12 jurors (and alternate) who had just rendered a defense verdict in that previous case. Suffice to say, the venire / panel was not happy to be back.
Voir Dire:
We decided not to offer medical bills or other economic damages, and thus focused on the distinction between "Hard Costs" like medical bills and lost wages and "Human Costs" like pain, suffering, and loss of enjoyment. We used Luke Kuechly, former linebacker for Carolina Panthers, as an example. We also told the jury we were asking for $625k, and we were able to identify numerous strikes and potential challenges for cause during the ensuing discussions.
Jury: 1 older black female, 6 middle-aged white females, 1 younger Hispanic male, and the rest middle-aged white males.
Plaintiff's Trial Theme / Strategy
Betrayal: our client had paid for UIM benefits for years, State Farm had no defenses (contractual or otherwise) and thus no basis not to pay the claim. However, State Farm inexplicably claimed to be unable to fairly evaluate a post-concussive syndrome case because of the somewhat minimal treatment and lack of objective findings on any testing.
Key Defenses:
Countering the betrayal: State Farm's counsel admitted UIM benefits were available, and that jury should award some money, but argued:
Plaintiff fully recovered
Plaintiff continued to run her small business and was successful No objective medical evidence of any head/brain trauma Plaintiff was not submitting medical bills or lost wages, thus arguing State Farm was justified in having difficult time evaluating her claim.
Trial – Order of Proof
Plaintiff:
Day 1:
-Plaintiff, Susan Center:
-Ortho (by deposition, read in)
Day 2:
-State Farm representative
-Neurologist (by deposition, read in)
-Susan's Husband for before and after
Defense:
-Recalled the Plaintiff Susan Center
Experts:
Plaintiff: None, we relied on treating doctors referenced previously
Defense: Same.
Trial Length:
1.5 days
Jury Deliberation:
30 minutes
Teaching Points:
1. Voir Dire / Jury Selection: framing key issues, empowering jurors, identifying bias.
2. Trial Strategy: developing and presenting defendant's betrayal, convincing your judge to allow the evidence when bad faith not alleged 3. Damages: developing and presenting non-economic damages through treating doctors and before and after witnesses.
4. Closing Argument / Rebuttal: setting the trap in close and springing it in rebuttal.
Watch n Demand
Refer A Case