Back to Webinars Schedule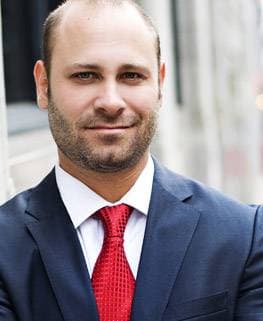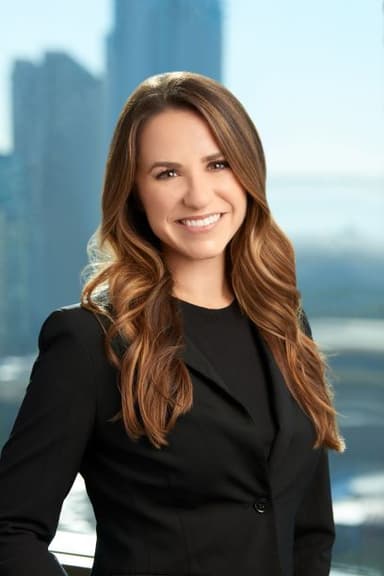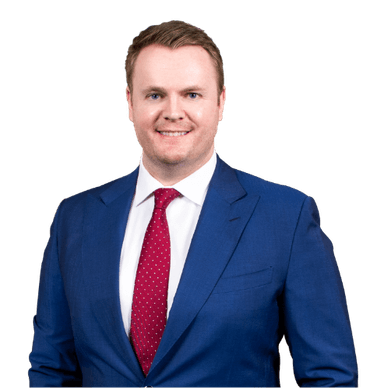 Jeremiah Lowe · Victoria Lazar · Dan Kramer
Fernandez-Lawson v. Kepple - $1.5M Verdict for Spinal Injuries from Auto Accident - Jeremiah Lowe, Victoria Lazar, Dan Kramer

June 2, 2022 2:30 AM| |TLU n Demand
Register Now

The case involved an auto accident resulting in serious spine injuries to our client, who was 39 years old at the time. It was an admitted liability case. The big fight was whether our client had soft tissue sprain/strain or more serious injuries ultimately requiring a neck surgery and back surgery over the course of two years. The insurance policy was only $15,000. The defense rejected multiple demands for the policy limits, thereby opening the policy. Defense never offered more than $15,000 through trial.
Jury returned a verdict of $1,500,000. The breakdown was as follows:
Past medical expenses: $150,000.
Future Medical Expenses: $0.
Past Non-Economics: $375,000
Future Non-Economics: $975,000
Summary:
The Plaintiff, Angie Fernandez-Lawson was struck from behind while waiting at a stop light. Crash was between 15-20 mph and resulted 8-9 mph Delta V to Plaintiff's vehicle (Toyota Sequoia), which was much heavier than defendant's pick-up truck. Defense argued that the crash was too minor to cause anything more than soft tissue sprain/strain injury and pointed to the fact that there was little damage to Plaintiff's vehicle, and that her husband who was a passenger was not hurt in the crash. Below is a picture of the damage of Plaintiff's client's vehicle:
Angie ultimately went to the ER and they discharged her to follow up with her PCP without taking any X-rays. Defense said that it was a minor injury. She followed up with her PCP nine days later complaining of neck and back pain, got xrays which were normal, and then again a week later. At that point her PCP made a note that he had referred her for PT. A big issue in the case is that she did not go to PT or go back to her PCP for 5 months. When she eventually started PT she had radicular complaints in her neck and back, which defense said were new and different than what she was reporting to her PCP. She ultimately went for a handful of PT visits and then stopped because it wasn't helping.
Plaintiff's counsel ultimately referred Angie to Dr. Ghosh seven months after the crash for further evaluation. Defense claimed Dr. Ghosh, as well as the other lien doctors providing treatment, were biased because of the attorney referred lien care arrangement. Dr. Ghosh ordered a MRI which he believes showed two herniated discs in the neck. The findings on the MRI were a big issue in dispute. The radiologist who read the MRI only identified degenerative findings, and no nerve root impingement. The radiologist, however, did note some mild flattening of the cord from the disc bulge/protrusions.
Plaintiff's position at trial was that the lack of nerve root compression findings, even if true, were a red herring because she had spinal cord flattening, which by definition compresses nerve rootlets and can cause radiculopathy. The MRI also showed a small fluid like cyst in the cord, which we said was a syrinx and evidence of a trauma to the cord. Defense said it was a normal finding of Hydromyelia, which is just congenital finding she had a birth.
Plaintiff also underwent an EMG, which did not show any cervical radiculopathy, but instead showed carpal tunnel. Defense seized on that to say her reports of cervical radiculopathy were just sprain/strain injuries, with carpal tunnel causing some arm pain. She ultimately underwent a two-level cervical fusion 10 months after the crash. She also had bilateral carpal tunnel surgery within months after the neck surgery, which defendants say fixed her arm pain as evidence it was from Carpal Tunnel and not cervical radiculopathy. They said she should not have had the neck surgery before she had the carpal tunnel.
The client also suffered a back injury in the crash. She ultimately underwent a lumbar fusion about a year and a half after surgery after exhausting conservative care. There was a MRI that was read by the radiologist as a small bulge only. There were also no findings on the MRI of any nerve root impingement, which again became a big subject of dispute when it came to indications for surgery. Angie did have an EMG that showed radiculopathy as well as a positive discogram, but defense took issue with both of those tests as being unreliable.
The surgeries helped the client, but that was something in dispute. Evidence was presented that she is now at risk of adjacent segment disease, and Plaintiff sought money for future surgeries as a result of the adjacent segment disease. The jury ultimately concluded that future surgeries were not reasonable or necessary and awarded $0 for future medical care.
Angie was 39 years old at the time of the crash. she had been married to a nice man for 8 years and was running a dog washing business when this happened. Plaintiff did not bring a wage loss claim because of some challenges with establishing the loss of income. Nonetheless the story was presented of her building the business and the pride she felt in what she had created, as well as the devastation of having to give it up. Plaintiff's counsel also told the story of the client being a fighter and not giving up. How she has moved to AZ and is building a farm to sell produce.
Defense tried very hard to paint the picture of the client being a liar, pointing to cherry picked inconsistencies throughout her medical records and in her deposition. Defense made a big deal about her testimony that she was in a 10 out of 10 pain from the moment of the crash until she ultimately had her surgeries, which was different than what was stated in the records. Defense also had subrosa of the client walking around and wheeling up garbage cans looking fine the day before her deposition without a back brace and then wearing a back brace looking very uncomfortable during her deposition the following day. The issue was addressed in opening such that defense ultimately did not present the subrosa at trial.
Plaintiff asked for $5.5 million at trial. ($578k in past meds, $500k in future meds, $1.5 million in Past non-econs and $3 million in Future Non econs). Defense asked the jury to award $11,500 for past meds (medical costs before hiring the lien doctors 7 months later) and around $25k in general damages. The jury award of $1.5 million was broken down as $150k past meds, and $1.35 million for non econs (375k past, 975k) future.
Key Defenses:
Crash was too small to cause anything more than soft tissue strain sprain Client did not tell PCP of radicular pain in follow up appts Client did not go to PT for 5 months despite being referred Client was inconsistent in her reporting of symptoms to doctors MRI findings were all degenerative and with no nerve root compression as read by the treating radiologist Attorneys referred client to lien doctors who were accused of being biased in doing procedures for money without sufficient clinical or objective findings Lien doctors performed surgeries without getting second opinions from outside doctors Client's injuries could be best explained as a whiplash injury overlaying a carpal tunnel she had from her dog grooming business
Key Highlights
$15,000 was the highest pre-trial offer
12 of 14 Plaintiff cause challenges granted. 0 for defense.
Jury awarded $1.35 million in general damages despite concluding surgery was not reasonable or necessary.
Teaching Points
Jury Selection – Getting Cause Challenges Granted With Limited Time: We will discuss the importance of, and strategies for, efficiently locking in jurors for cause when you have limited time with a large group to question. In this case, the judge provided 50 minutes of VD of a group of 35. With that time, Plaintiff was able to successfully get 12 of 14 cause challenges granted. That was because of a streamlined approach at getting jurors to admit bias.
Jury Selection – Effective Use of Mini Opening: We will discuss how to strategically use mini opening to get jurors acknowledging their own bias against the Plaintiff. We will talk about how to bring out ALL of the bad facts and issues in the case without poisoning the jurors against your case.
Cross Examination of Expert Witnesses: We will discuss strategies for attacking credibility and foundations for defense opinions without getting into the weeds where defense experts want to fight, and how to tell the Plaintiff's story through defense expert witnesses.
Making the Plaintiff the Hero: Spending time with the client and developing the powerful story of hope and perseverance is the primary reason the jury awarded what they did in this case despite their reservations about the injuries and need for surgery.
Neutralizing Sub-rosa Video: The defense had potentially damaging subrosa if used to compare the client's mobility on video and her mobility during deposition the following day. We will discuss how to neutralize subrosa by dealing with it in opening statement.
Strategic Use of Focus Groups: We will discuss how we used focus groups to identify themes and landmines that were instrumental in simplifying the case.
Creation of Visuals that Tell the Story: We will go through the visuals that were used in trial and how they were ultimately important in supporting our theory of the case and responding to the defense contentions.
Experts:
Plaintiff Experts
Eugene Vanderpol – AR/Biomech
Bill Tontz Jr., MD – Spine Specialist
Ross Schwartzberg, MD – Neuroradiologist Sanjay Ghosh, MD – Treating Doctor (Neurosurgeon) Richard Brown, MD – Treating Doctor (Hand Specialist) Lan Leivense – Billing Expert
Defense Experts
Judson Welcher – AR/Biomech
Richard Ostrup, MD – Neurosurgeon
Robert Gelb, MD – Hand/Ortho
John Hesselink, MD – Neuroradiologist
Nancy Michalski – Billing Expert
Trial Length: 8.5 days
Length of jury deliberation: 1.5 days
Watch n Demand
Refer A Case