Back to Webinars Schedule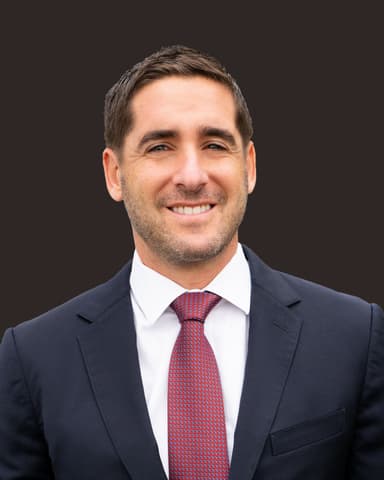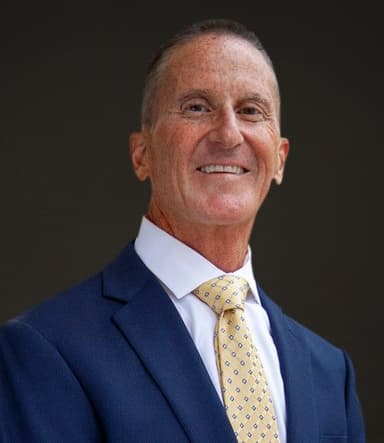 Dave Fox · Russ Gold
Funar v. Pavlik - $7.44M Verdict for a Mid-Air Paraglider Collision - Dave Fox & Russ Gold

April 8, 2022 5:00 PM| |TLU n Demand
Register Now

This case involved a mid-air paraglider collision. Defendant Peter Pavlik, flying above and behind plaintiff Alex Funar, crashed into the rear edge of Funar's paraglider wing. Funar's wing collapsed and he fell approximately 100 feet to the mountainside below. Funar suffered a severe spinal fracture requiring a 4-level spinal fusion.
All paragliders must sign a broad waiver agreeing not to sue other paragliders and assuming all risks of injury while participating in the sport. Therefore, Funar had to prove that Pavlik's conduct was (1) grossly negligent to avoid the waiver, and (2) so reckless it was entirely outside the range of ordinary activity involved in paragliding. Pavlik contended that Funar was in Pavlik's blind spot and Funar should have been more aware of Pavlik's location. Therefore, according to Pavlik, the collision was an unfortunate accident that did not give rise to liability, and Funar was also at fault for failing to "see and avoid" Pavlik.
Before reaching trial, Funar prevailed on Pavlik's motion for summary judgment based on federal pre-emption, waiver, and primary assumption of risk. Then Funar prevailed on Pavlik's petition to the Court of Appeal seeking a peremptory writ of mandate.
At trial, the jury returned a verdict finding Pavlik grossly negligent and reckless without any comparative fault by Funar. The jury decided total damages of $7,443,369.74, which included $1 million for past non-economic damages and $5 million for future non-economic damages. The judgment will exceed $9 million after CCP §998 costs and interest.
Teaching points:
1. Simplify, simplify, simplify wherever possible. We had to trust our instincts. We knew practically nothing about paragliding. It is a technical sport that attracts engineer types. We are not engineer types. This required an enormous amount of time learning in detail how paragliders fly, particularly to understand and refute one of the defense experts, a former rocket scientist from NASA. We learned more about "glide ratios," "polar curves," and "sun angles" than we ever wanted to know. Ultimately, even though we learned enough to do so, we resisted the urge to get in the weeds (what Rodney Jew would call the "purple box"). We were concerned this would place undue emphasis on the defense case and lose the jury in the process. Instead, we trusted our instincts by sticking to a straightforward explanation of what happened, consistent with eyewitness observations, everyday experience and common sense. We also tried to consistently compare the basic principles of paragliding at issue here (seeing and avoiding other aircraft, keeping safe distance from other aircraft, yielding right of way to pilots in front and below) to driving a car – something the jury was familiar with in their everyday life.
2. Use of Visuals and Demonstratives. We also used a multitude of demonstratives to show our case to the jury rather than just tell it, including videotaping test paragliders up in the air to help explain Defendant's misconduct, and opening the actual paraglider wing (30 feet X 9 feet) in the courtroom to discredit the defendant's claim that he "didn't see" our client before hitting him.
3. Extracting defense expert deposition concessions. This set us up very well at trial and boxed them in. Had we been very contentious with the defense experts in deposition we may never have gotten the concessions. A couple of their experts provided reports before their depositions that we went through carefully with our experts and consultants. We then obtained numerous admissions from the defense experts that we could exploit at trial. The defense experts ultimately became our experts, particularly the defense main liability expert.
4. Maintaining credibility above all else. We tried to be extremely careful to be credible at every stage of trial. This meant we dealt head on with the defenses the jury would hear from the other side in voir dire and our opening so the jury did not hear them for the first time from the defense. Then, everything we said we would prove in opening, we proved. In voir dire, we didn't sugar coat it and asked the key questions that illuminated our problem jurors – "Any of you thinking right now that because our client jumped off a mountain and signed a waiver not to sue anyone if he got hurt that they are already not inclined to find in his favor."
5. Utilize the daily trial transcripts. We ordered daily transcripts so we could work on the framework for our closing during trial. This allowed us to show the jury actual key testimony during closing, along with other visuals in a Power Point. We also over-prepared – we had extra Power Point slides ready for rebuttal that we could revise and finalize on the spot. Then when the defense made several misstatements in closing, we showed in rebuttal the actual correct testimony from daily transcripts, next to faces of the witnesses, and thus gave powerful evidence to undermine the defense's credibility.
6. Use witness preparation experts like Dan Ambrose and others. Experts in preparing witnesses were extremely helpful. Dan was booked up, but we used Donna Siers to help prepare our client's wife in presenting her testimony. Our client's wife was critical to show the impact of these injuries on our client's life, and the troubling future. The wife is wonderful, but she tended to be unemotional and flat in describing the effect of her husband's injuries on their life together. Donna helped bring the truth out in a meaningful, impactful way that moved the jury.
Watch n Demand
Refer A Case