Back to Webinars Schedule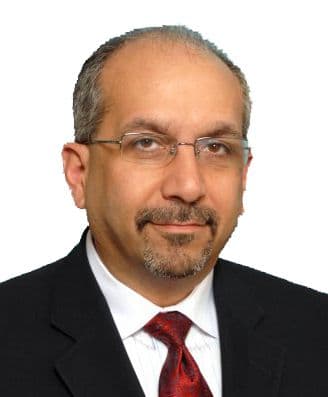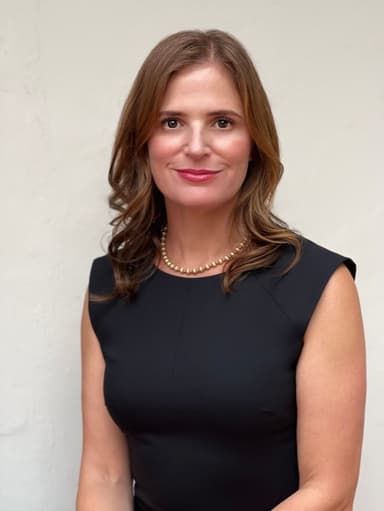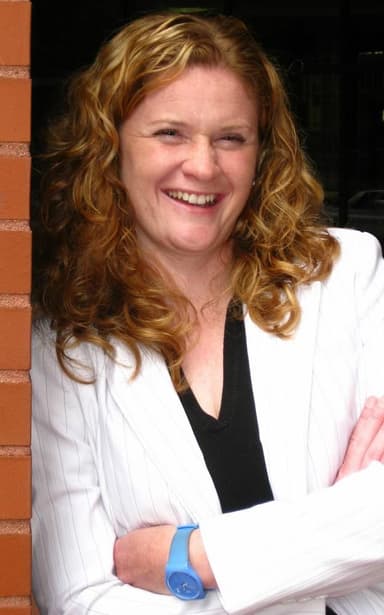 Oscar Michelen · Karen Newirth · John Campbell · Alicia Campbell
Lessons from a Criminal Trial of an Innocent Man

June 15, 2023 5:30 PM| |TLU n Demand
Register Now

Our webinar will describe the multi-year effort to free a man wrongly convicted of raping and killing a 12 year old child in 1997 at 18 years old. Andy Krivak was wrongly incarcerated for nearly 27 years — including after his co-defendant, Anthony DiPippo, with whom the state theorized he acted in concert, was acquitted (2016) and had settled his own civil rights lawsuit against the county and state. This quest to exonerate Mr. Krivak finally ended on February 25, 2023 with a not guilty verdict in six hours, following a seven week trial.

Our presentation will have important lessons for non-criminal practitioners, including: making the most of jury consultants, how big data helped resolve important strategic and substantive questions, pre-trial motion practice, picking a favorable jury in a hostile environment, developing and executing themes and theories from opening to closing, productive co-counsel relationships, gender in the courtroom, dealing with witnesses gone bad, and working with and using experts.

On October 4, 1994, 12 year old JW's mother reported her missing to the police after she did not come home the night before. For the next 13 months, the Putnam County Sheriff's Department (PCSD) did nothing to investigate JW's disappearance beyond taking statements from two credible witnesses who saw her alive after the date she went missing. The following November, JW's remains were found in a wooded area by a hunter and reported to the PCSD — a department where not one investigator had ever handled a homicide case. The pressure was, of course, on to solve this horrific crime — and for PCSD to avoid public scrutiny for failing to have investigated JW's disappearance. Undoubtedly, PCSD was particularly concerned because in the year between Josette going missing and being found, a second teenage girl had gone missing and has never been discovered. One connection between these two victims was a man named Howard Gombert, who was known to be a serial rapist of local girls (including girls as young as 8 years old) and women, and was the suspect in the other girl's disappearance.

The lead investigator was Pat Castaldo, a cop whose principle experience was with narcotics cases, and who had a reputation for being sloppy and violent with suspects and witnesses. (He was also an Elvis impersonator on the side.) Castaldo's partner, William Quick, had such an aversion to child sexual abuse cases that he refused a training on investigating those cases. Neither man had ever investigated a homicide before.

In the week after JW's remains were found, two events occurred which would determine the course of the investigation. First, PCSD asked Gombert's ex-girlfriend to come in for an interview. The ex-girlfriend provided extensive information about the connections between JW and Gombert, Gombert's sexual violence against her, and Gombert's connection to the other missing victim (something PCSD and other law enforcement agencies were already aware of). Second, the following night, two road officers made a DWI stop of a car of teenagers which included Andy Krivak and Anthony DiPippo, as well as a vulnerable 16 year old special education student named Dominic Neglia. All of the car's occupants were high and had drugs on them. Mr. Neglia — who had never before been arrested — was told that he would be going to prison for felony weight drugs and to give them some information to "help himself". Mr. Neglia reported that Andy and Anthony had been discussing the newspaper report that JW's remains had been found — something that would quickly morph into the police theory that Andy and Anthony actually committed the crime. PCSD did no investigation of Gombert, instead focusing on Andy and his co-defendant, and harassing and pressuring Mr. Neglia to make up information implicating them in the crime. Castaldo and Quick so harassed Mr. Neglia that his high school principal barred Castaldo and Quick from the school and he lost his job at the Olive Garden.

Several months later, Castaldo and Quick abandoned Neglia in favor of other vulnerable teens — teens who had drug problems and/or other criminal exposure — who they coerced to sign statements implicating Andy and Anthony. Eventually, based on the teens' false and coerced information, Andy and Anthony were arrested. Andy was interrogated for more than 8.5 hours, during which time he was given a polygraph and falsely told he failed. Andy ultimately agreed to sign a false, police drafted statement detailing his and Anthony's responsibility for the supposed crime. Unbeknownst to Andy, the polygrapher had previously used the same technique to get another teenager, Jeffrey Deskovic, to falsely confess. Jeff was later exonerated by DNA. In addition to the false confession attributed to Andy, the state had jewelry purportedly found in Andy's van that the state claimed belonged to JW, was the evidence against Andy. Anthony, who was represented by counsel at the time of his arrest, was not interrogated.

Andy's co-defendant eventually won a new trial on the basis of his trial lawyer's actual conflict of interest — the trial lawyer had previously represented Howard Gombert and did not investigate or point to him as an alternate suspect. At the co-defendant's first retrial in 2012, the trial judge precluded any evidence of third party guilt — which by that point included a jailhouse confession by Gombert to a fellow prisoner Joe Santoro. Even though the jury heard the recantations of three of the four teens who implicated Andy and Anthony, and their consistent descriptions of police coercion at the hands of Castaldo and Quick, Anthony was convicted again, had his conviction affirmed and then vacated by New York State's highest court which found the exclusion of the third party guilt evidence violated the co-defendant's constitutional right to present a complete defense. Prior to that decision, the then elected district attorney grew concerned about the integrity of these convictions and enlisted the NY Attorney General's conviction review team to reinvestigate the cases. That reinvestigation was ongoing when the incumbent DA lost his reelection bid to be replaced by the current DA, Robert Tendy. Tendy unceremoniously terminated the AG's reinvestigation, despite being told that the AG's team believed these to be wrongful convictions. Tendy set Anthony's case for a retrial and after a multi-week trial, he was acquitted. Andy's conviction had not yet been overturned and it would take another 3 years before that would occur. Just prior to getting Andy's conviction overturned, the Putnam County District Attorney offered Andy a plea to manslaughter, which would mean that he would immediately be released from prison with no further supervision and no sex offender registration requirements. Andy refused the plea, desperate to clear his name.

Anthony brought a civil rights lawsuit and took numerous depositions and received tens of thousands of pages of discovery — including never before seen exculpatory evidence. These depositions and the new exculpatory evidence further pointed to Andy's guilt and supported the theory of police and prosecutorial misconduct.
Nevertheless, as proof of how political the case had become for DA Tendy, he decided to try the case together with his First Assistant District Attorney, Larry Glasser, who had prosecuted Anthony DiPippo. The trial was originally scheduled for November 2023, more than 3.5 years after Andy's conviction had been vacated (largely COVID delays) but what should have been a 2 day hearing on expert testimony mushroomed into a 3 week hearing. Given the holidays, the case was pushed over to January. The trial took seven weeks and the jury returned a not guilty verdict after only six hours of deliberation.

The journey had many ups and downs, including counsel being extorted by Joe Santoro (the person to whom Howard Gombert confessed) and having to report him to the federal authorities; multiple motions to disqualify counsel on both sides; at trial, a naked attempt by a former prosecutor to influence the trial judge; violations of statutory discovery rules and judicial orders by the prosecution; repeated subornation of perjury by the prosecution; a $16 tuna fish sandwich, and a last minute disclosure that resulted in the preclusion of the prosecution's rebuttal case.
Watch n Demand
Refer A Case