Back to Webinars Schedule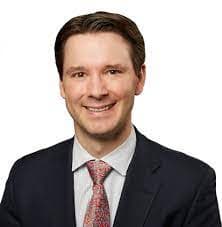 Patrick Salvi II
REPLAY - TLU Live Vegas 2022 - Closing argument- environmental exposure to carcinogen causing breast cancer, $363 million verdict

March 14, 2023 5:30 PM| |TLU n Demand
Register Now


Starting in 1985, a company called Sterigenics began operating medical device sterilization operation in Willowbrook, Illinois. Ethylene oxide was the chemical used to sterilize the medical devices. Unbeknownst to the community, the ethylene oxide used by Sterigenics was emitted into the air for people to breathe. Ethylene oxide is a carcinogen.

In 2007, Sue K. was diagnosed with breast cancer. Sue had lived one-third of a mile away for 22 years. Her treatment consisted of surgery, chemotherapy, and radiation therapy, which thankfully put her cancer into remission. Sue brought a lawsuit as a result of Sterigenics' willful and wanton conduct in allowing a carcinogen into the neighborhood air, imposing a risk of cancer to anyone in the area. Also included in the lawsuit were the original parent company of Sterigenics, Griffith Laboratories (now Griffith Foods), and its current parent company, Sotera Health.

For closing argument:
From opening statement to closing argument, a full month had passed – how to weave together the evidence during a long trial for closing argument;
Using flip charts during the case to deploy during closing;
Overcoming causation defenses that weaponize unfavorable scientific studies;
Staying true to your themes;
Making a large punitive damages request;
Quick rebuttal – hitting defense arguments and your best material hard as you send the jury to deliberations.
Watch n Demand
Refer A Case